Description
Redefining Innovation Through Value and Performance
Within its sleek footprint, the AX8 is a fully featured,
premium performance diagnostic ultrasound system with advanced imaging technologies,
dual touch screens and a gesture-control user interface.
A full suite of next-generation transducers supports a wide range of clinical applications.
Highly portable you can take the system anywhere it is needed.
Features and Benefits
Acclarix AX8 — New Generation Ultrasound Platform
Silicon Valley innovation and design expertise
128 channels on transmit and receive
Exceptional computing power resulting in outstanding image processing
Distinctive Design with Intrinsic Quality
15″ HD LCD monitor reinforced with specially engineered glass for improved durability
Tilt-and-swivel monitor with 60″ left/right swivel
10″ touch-screen with gesture-control user interface
Additional 5″ touch screen houses a virtual trackball
Fully sealed control panel, with frequently used hard keys, aids in maintaining infection control
Touch-sensor for rapid battery level check in two locations
Removable lithium ion battery provides approximately 75 minutes of typical exam use
Innovative Imaging Technologies
Tissue adaptive B-mode imaging
Adaptive Doppler imaging
Harmonic imaging
Speckle reduction imaging
Spatial compound imaging
Panoramic Imaging
Needle visualization
Intelligent Workflow
Virtual TGC adjustment
User-defined preset menu
Gesture control user interface
Detail/General/Penetration & High Flow/Medium
Flow/Low Flow quick-sets
Connectivity: DICOM, 4 USB ports (2 2.0/2 3.0),
Ethernet, headphone socket, video out, PDF, AVI and BMP file export, microphone input
Standard 500 GB hard disk
New transducer technologies
The Acclarix AX8 System boasts a full range of transducers that span most point-of-care and general imaging applications. All transducers feature multiple, selectable fundamental and harmonic frequencies to provide exquisite sensitivity, excellent detail and contrast resolution, and image uniformity throughout the field of view so you can appreciate even the smallest details.
TAI is a unique and proprietary technology pioneered by Edan. TAI continuously and dynamically interacts with the returning echoes and adapts the image based on the characteristics of the tissues being imaged. Without any user interaction the system is adjusting multiple parameters. TAI is available in B-mode, color and spectral Doppler. Some of the benefits of TAI are:
Enhanced image contrast, improved definition of anatomic boundaries and tissue architecture and educed clutter noise

Improved color sensitivity and better flow aesthetics

Improved spectral fill-in and border detection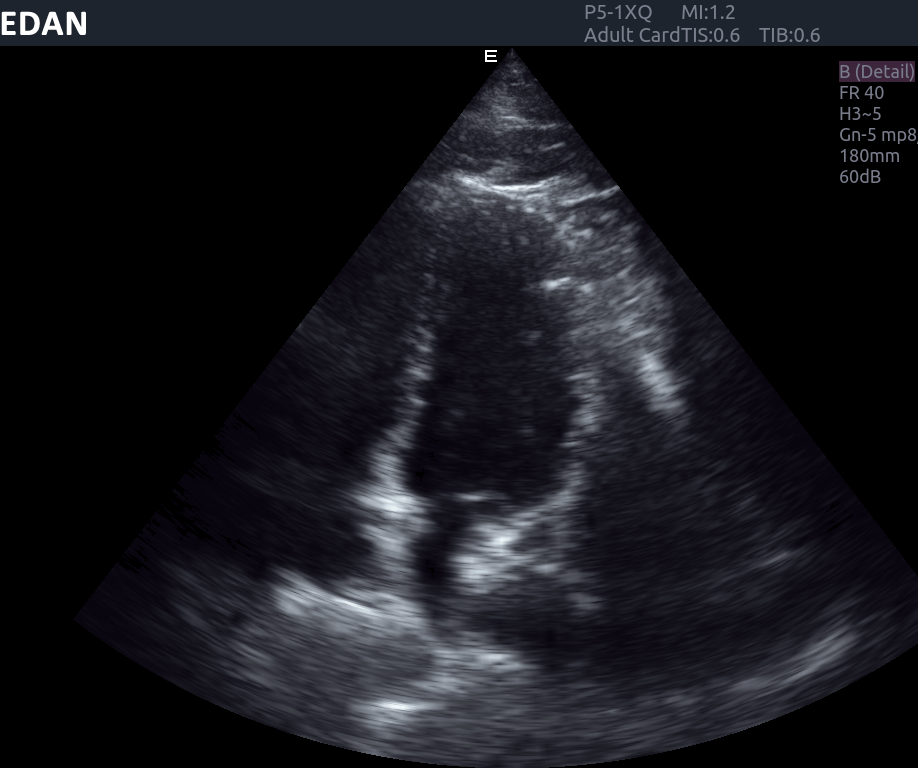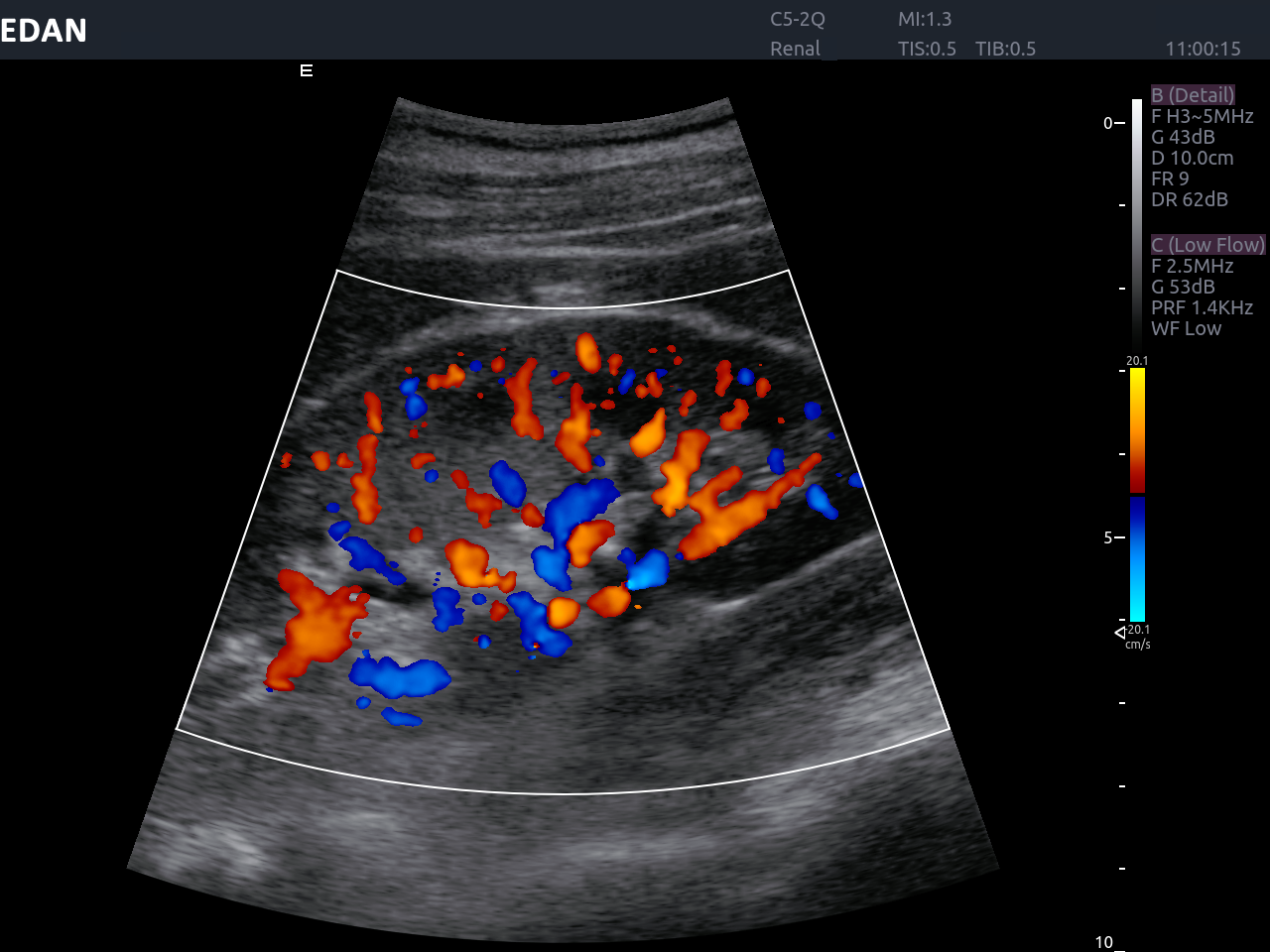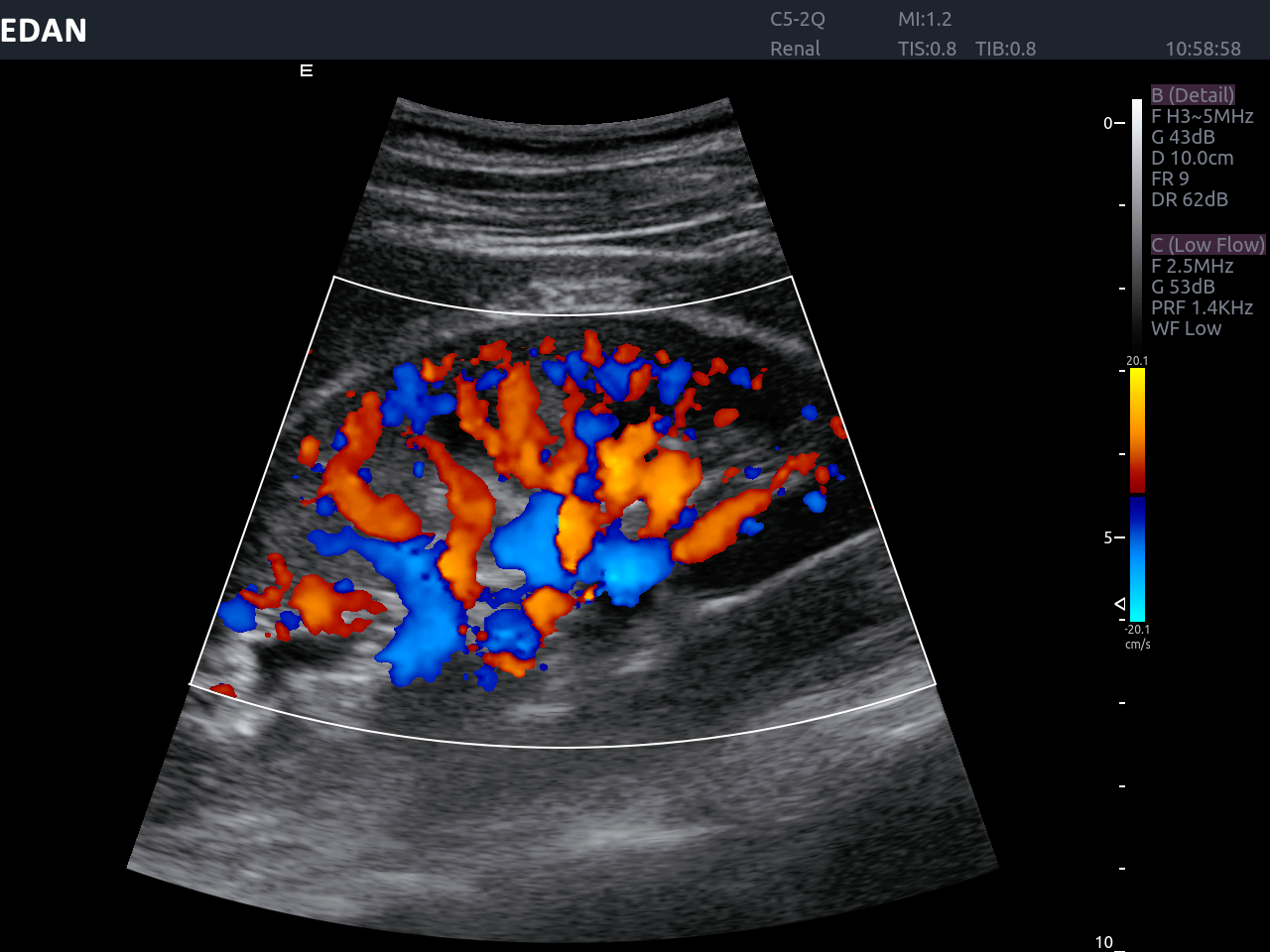 eSRI
eSRI uses real-time image processing to improve visualization of anatomy and pathology by reducing the speckle noise. Edan's speckle reduction imaging technology uses an advanced multi-scale anisotropic filtering algorithm. This filtering technology separates regions of noise from diagnostic information by acting differently on noise versus true anatomic information enhancing image clarity.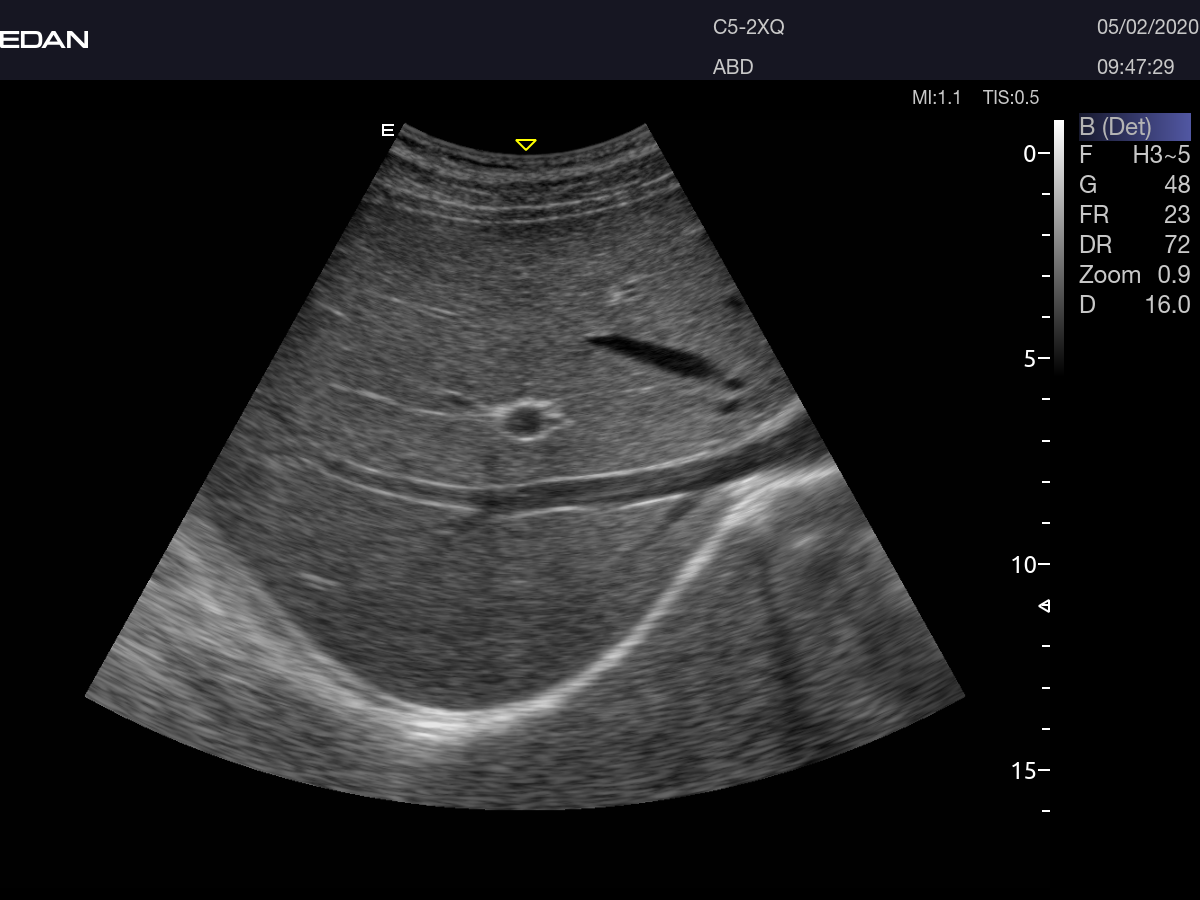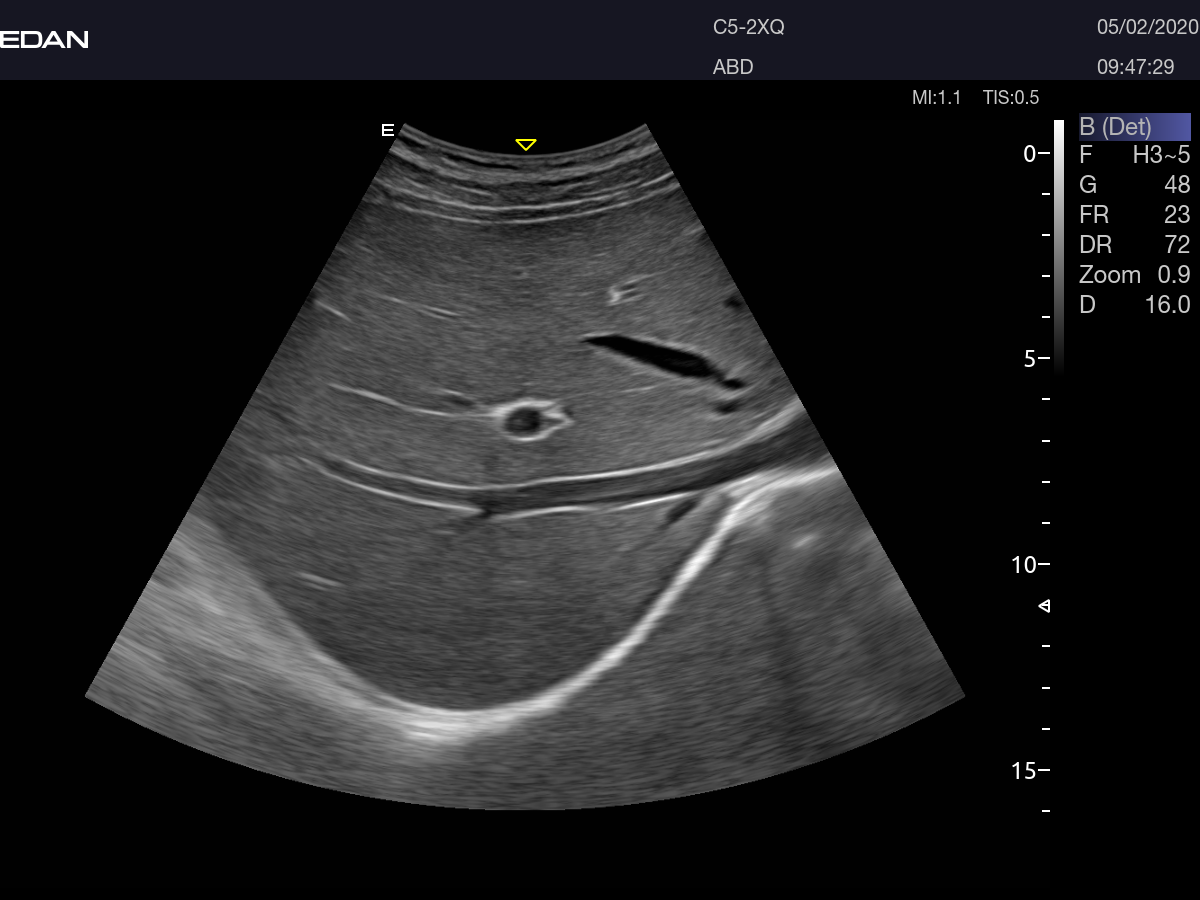 Spatial Compounding Imaging
Spatial Compounding combines multiple images acquired at different angles to form a single image with improved quality. This results in images with reduced speckle noise and enhanced contrast.