Description
The All New Point of Care Ultrasound
Compact with a 4.5kg lightweight magnesium alloy body, 
the remarkable Acclarix AX2 Compact Ultrasound System delivers a surprising combination of features to meet the demands of point-of-care imaging. 
The Acclarix AX2 has been design from the relentless focus on delivering uncompromising performance at a cost-effect price to each sonographer.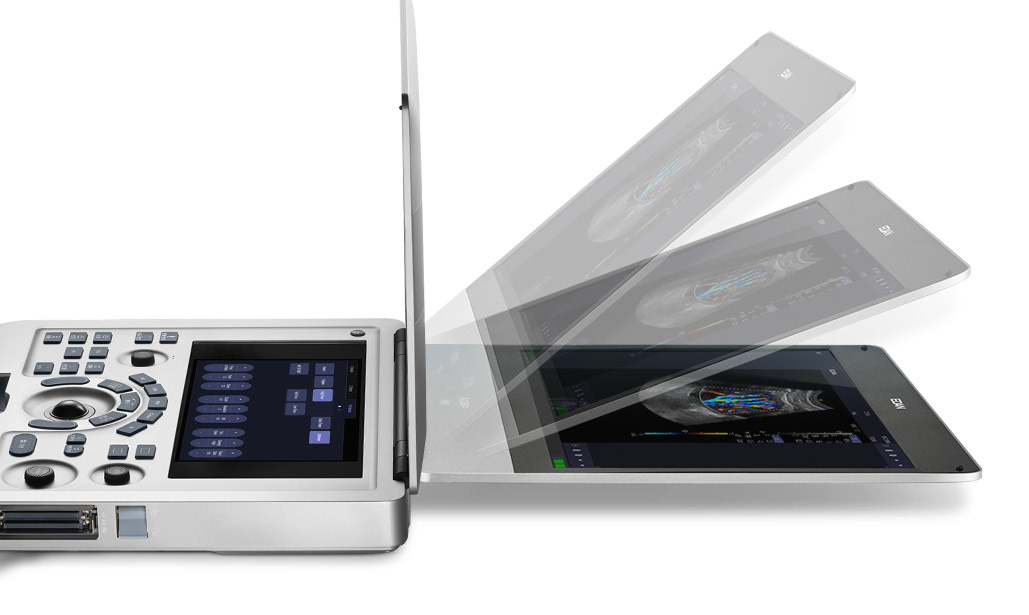 Intelligent Workflow
1. eOptimized — One key optimization in different modes
2. PW auto trace — One key in automatic measurement
3. High capacity storage with USB transfer
4. eTouch — Efficient 'Swipe' gesture control
5. Innovative user interface layout with accurate function division.
Distinctive Design
1. 15.6 inch high medical resolution monitor with 180 degree rotation
2. 10.1 inch sensitive touch screen releasing efficient operation at fingertips
3. Duel battery design empowering ultra long working time
4. Booting time is less than 30 seconds
5. Two transducer ports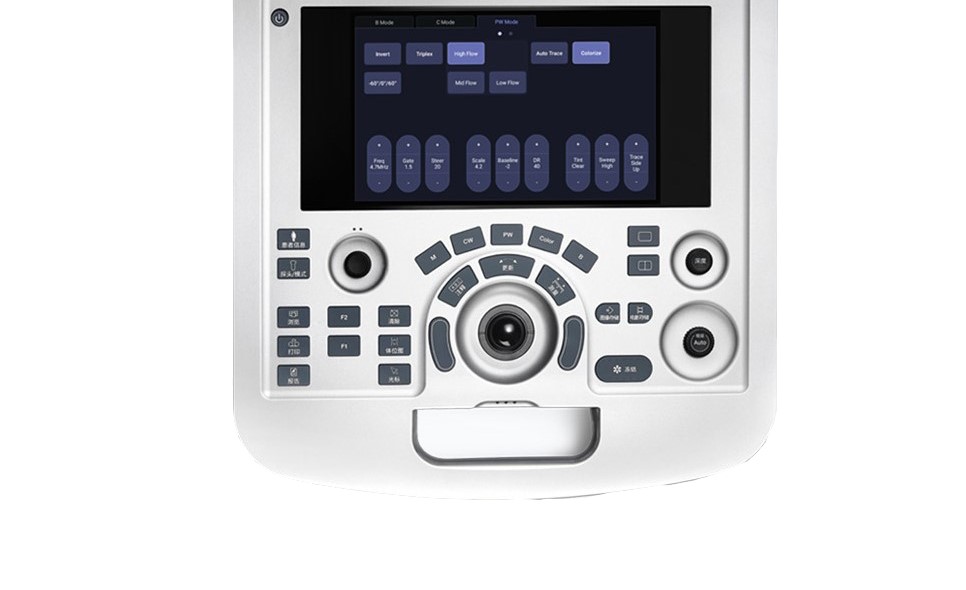 Transducers